This is the first picture I've ever created entirely from 'scratch'.
The background was done in Vue d'Esprit, but since I couldn't get the Poser figures to look right
when I tried to import them into Vue, I just worked it the other way around and added the figures in Poser.
The water-sparkles, some of the ferns, and some touch-ups were added in PaintShopPro.
Yeah, I know, the background looks a little "puzzled"...I should have probably rendered it larger,
but then I'd still be waiting for the render to finish.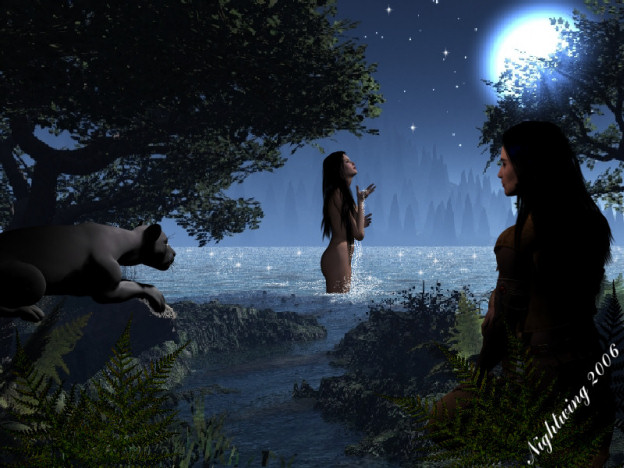 PS: My husband says I should have named the scene "Stalkers" instead of "Secret Admirers"